By: T.MORRISON AGENCY Staff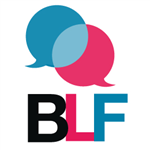 Black Love Forum recently interviewed our client,
Life & Relationship Strategist, Kenny Pugh
about the movement he's leading,
'Celibacy Is Sexy'
,
that is becoming quite a sexy new trend for singles desiring to create beautiful and loving relationships that lead to solid marriages and productive, stable families.
Here's a brief excerpt:
Celibacy is one word that makes anyone over the age of 25 and not a virgin scratch their heads about its actual meaning. For some people, that word implies a non-existent sex life because of a non-existent love life but for others, that word means a pledge of purity from sexual pleasures until protected by the bonds of marriage.
Atlanta-based Life & Relationship Strategist,
Kenny Pugh
, a bestselling author (
Can You Do IT Standing Up? A Different Position on Relationships
) and a celibate man for over six years has launched a lifestyle campaign, "Celibacy is Sexy" that seems to be resonating among thousands of like-minded single adults who have taken the same pledge – whether privately or publicly and by several indicators, seems to be creating a movement of sorts.
Black Love Forum recently sat down with Pugh to hear more about this campaign and why he thinks it's turning into a movement.
BLF: How did you come up with the "Celibacy is Sexy" slogan?
KP: After having such a successful year with the release of my book, "Can You Do IT Standing Up?" which is largely about my personal journey to decide to become celibate and the insightful relationship breakthroughs I discovered, I thought it might be cool to dedicate 30 days sharing the benefits I discovered by leading a celibate lifestyle and send daily thoughts through Facebook and Twitter.
Click the below link for the entire interview!
Can You Do IT Standing Up? Kenny Pugh Speaks on Making Celibacy Sexy
:
'via Blog this'