By: T.MORRISON AGENCY Staff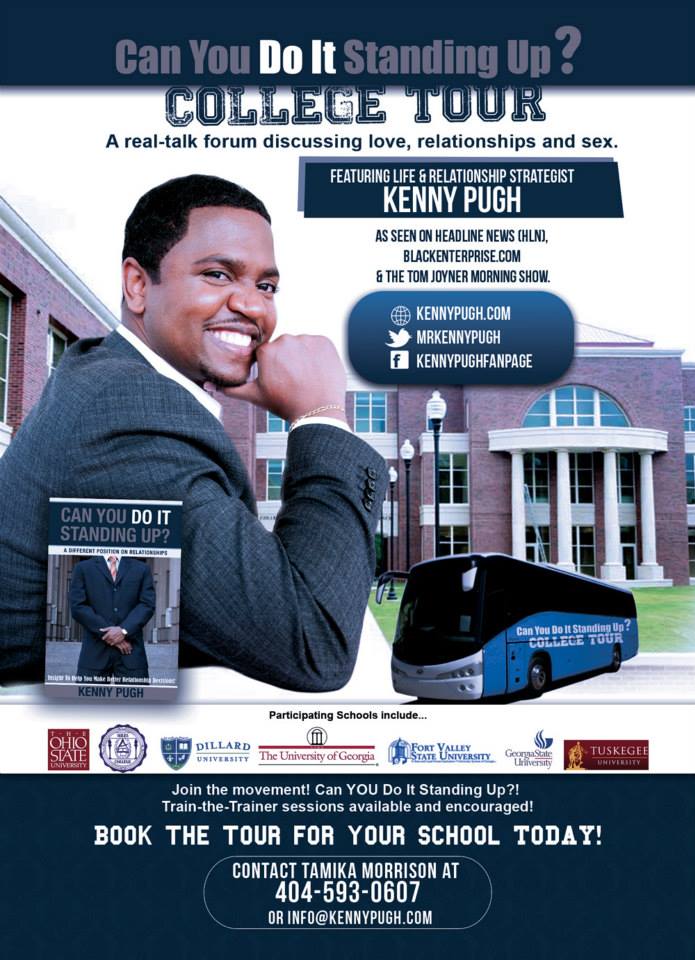 "Can You Do It Standing Up?" (CYDISU)
National College Tour is a real-talk forum on love, relationships and sex featuring bestselling relationship author and expert, Kenny Pugh (CNN, HLN, Tom Joyner Morning Show and BlackEnterprise.com)
and it's based on his debut title, "Can You Do It Standing Up? A Different Position on Relationships"
.
Many colleges and universities are facing a critical issue - sex is wreaking havoc on campus and creating a domino affect with STI/STDs, unplanned pregnancies and even domestic violence and suicide rates reaching new levels.
The tour kicked-off at
Fort Valley State University
on October 10th with planned stops at
Tuskegee University
(AL),
Miles College
(AL) and
Dillard University
(LA) in the first semester.
For more information, click on this link or see the above flyer for contact info. Rate info provided upon request and special rates are available for schools already booked in your respective area.